×
Sign Up For These Benefits
Get most recent daily updates
Save your favorite listings in one place
Save your search criteria
Share listings with friends easialy
Already a Member?

Login below
New South Bay Development Coming to Dorchester
New South Bay Development Coming to Dorchester
January 20th, 2017
Coming soon to Dorchester in 2018 is the expansion of the South Bay Shopping Center, which will add 500,000 square feet of mixed-use hotels, theatres, restaurants and residences. The South Bay Shopping Center currently has 700,000 square foot of retail space. This is a major expansion to the site by the developer Edens, which was approved by the Boston Planning & Development Agency (formerly known as the BRA) earlier this year. Edens has developed shopping centers for 50 years including properties such as Burlington Crossroads, Middlesex Commons, and Center at Hudson.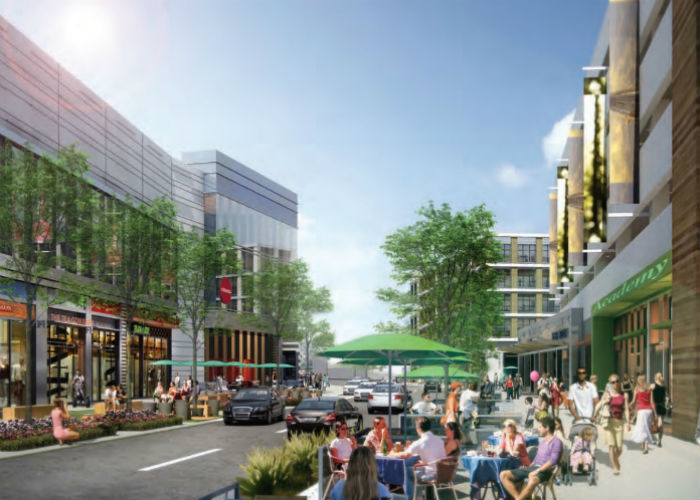 Rendering of South Bay Development
According to BLDUP.com, the new South Bay Development will be pedestrian-oriented with various ground floor shops, courtyards, community gathering areas and outdoor café seating. Ground floor shopping will include a diverse mix of retailers, restaurants, fashion, and entertainment which will make for a contemporary and vibrant community feel.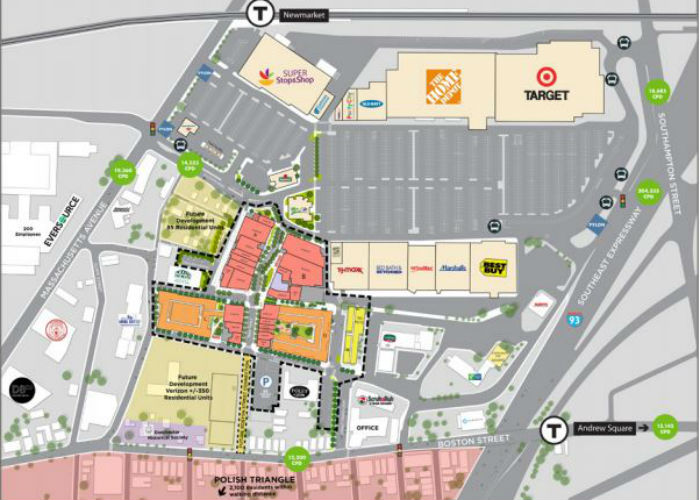 Features of South Bay Development
What used to be industrial property will soon transform into a new gathering place for residents of Boston. This development will likely have both condos and apartments, however the developer has not yet specified the exact mix.
This mixed-use development will include the following:
• Approximately 475 residential spaces
• A 60,000 square foot 12-screen IMAX and AMC Prime theater
• 700,000 square feet of retail space – includes Super Stop & Shop, Best Buy, OfficeMax, Marshalls, Old Navy, Target, The Home Depot, Bed Bath & Beyond, TJ Maxx and more
• A total of 1.2 million square feet of mixed-use space.
• 130 hotel rooms
• Additional restaurants like Wahlburger's, Olive Garden, and Applebee's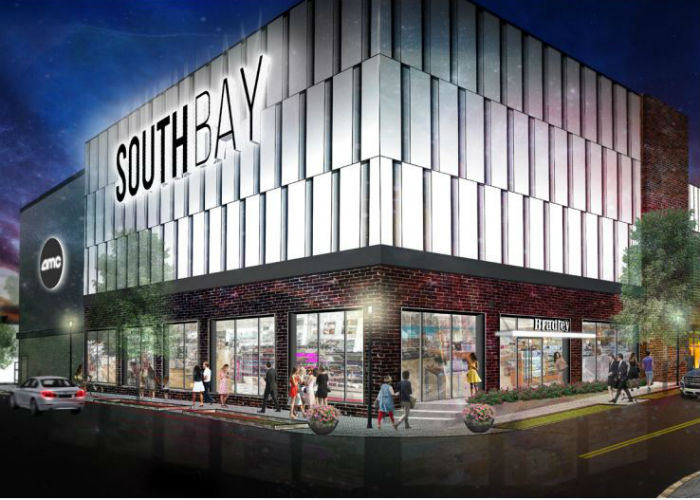 Rendering of South Bay Development
Sustainability Measures
The trend towards environmental responsibility is attracting many young renters. To attract them, South Bay Shopping Center is making progress towards being environmentally friendly by:
• Adding 880 solar panels
• Reducing electricity consumption by 42% with the new time management system of lighting
• Reducing emissions with propane powered lawn equipment
• Converting security vehicles from gas to hybrid
Being a short walk from local public transportation the South Bay Shopping Center will be a popular destination.
Stay tuned for more updates on the South Bay Residencies and for more information about Boston developments or real estate, call 617-262-2600 or email Jordan.Bray@C21.com.
References:
http://www.bostonplans.org/news-calendar/news-updates/2016/05/13/bra-board-approves-over-1,100-units-of-new-housing
http://www.bldup.com/projects/south-bay-town-center
http://edens.com/centers/MA/Boston/South-Bay
https://www.bostonglobe.com/business/2015/02/11/owner-south-bay-complex-proposes-expansion/WEZqpgPm0jQ16avUFsZx0K/story.html