×
Sign Up For These Benefits
Get most recent daily updates
Save your favorite listings in one place
Save your search criteria
Share listings with friends easialy
Already a Member?

Login below
Century 21 Supports Back Bay Fundraiser for Fallen Heroes
June 24th, 2014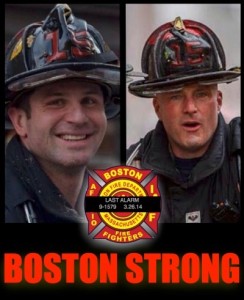 On June 23rd, 2014, the Back Bay Association, the Neighborhood Association of the Back Bay, and the Newbury Street League put together a fundraising reception to benefit the Lieutenant Walsh – Firefighter Kennedy Memorial Fund.  Established by the Boston Firefighter's Credit Union, the Lieutenant Walsh – Firefighter Kennedy Memorial Fund benefits the families of the firefighters for whom the fund was named.  Century 21 Cityside was there to support the fundraiser and celebrate their lives
Lieutenant Edward J. Walsh, Jr. and Firefighter Michael R. Kennedy died tragically in a March fire at 298 Beacon Street after becoming trapped in the basement of the building to which they responded.  The fundraiser was held at the Fairmont Copley Plaza, where Mayor Martin J. Walsh served as the Honorary Chair.  Speaking about the fundraiser event, head of Boston Firefighters Local 718 Richie Paris stated, "Residents and business leaders, as well as civic leaders, will come together on June 23 to demonstrate our sincere sorrow for the fallen firefighters and appreciation for the professional firefighting work conducted by Boston Fire Department personnel".
Donations to the Lieutenant Walsh – Firefighter Kennedy Memorial Fund can be made by mail by sending a check to:
Lieutenant Walsh – Firefighter Kennedy Memorial Fund
Boston Firefighters Credit Union
60 Hallet Street
Dorchester, MA 02124
Our thoughts and prayers go out to the families and friends of Lieutenant Walsh and Firefighter Kennedy, as well as their fellow Firefighters.