×
Sign Up For These Benefits
Get most recent daily updates
Save your favorite listings in one place
Save your search criteria
Share listings with friends easialy
Already a Member?

Login below
GE Sells Innovation Point to Alexandria Real Estate Equities
October 25th, 2019
Originally in 2015, GE envisioned creating an 800-person addition to their property at "Innovation Point," which would be a work space for tech start-ups and students. In the beginning of 2019, GE decided to scrap their original plans of adding this 12-story facility. In May 2019, GE made a headlining decision to have Alexandria Real Estate Equities acquire the property named "Innovation Point" for $252,000,100. Now, the company plans to have its headquarters at the 5 and 6 Necco Street locations, where it will hold 250 employees.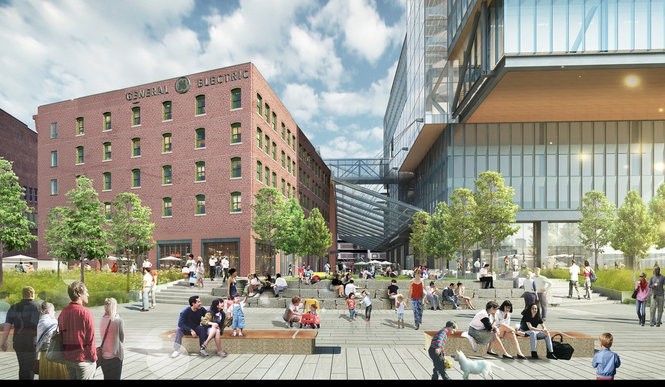 GE Headquarters Pushing Forward
GE still plans to restore the two brick Boston Wharf Company warehouse buildings but instead of owning the 2.5 acre, 390,000 square foot facility; they have signed a 12-year lease for the Alexandria Real Estate Equities owned-buildings. Gensler is doing the architectural work on the building while Eversource is focused on making the building energy-efficient. The restored Necco bridge will have new metal beams within it and a glass shield facing towards Fort Point.
While the original plans for Innovation Point has changed; GE has stayed true to their goal of placing their stamp on the rapidly-expanding Boston Seaport District.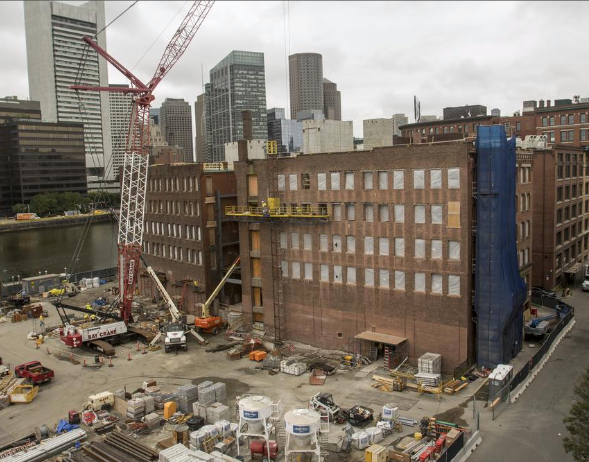 The Seaport has quickly become a neighborhood filled with luxury residential housing and corporate infrastructure. For questions or more information on The Seaport or this project, contact Jordan Bray at 617-262-2600 or Jordan.Bray@C21.com