×
Sign Up For These Benefits
Get most recent daily updates
Save your favorite listings in one place
Save your search criteria
Share listings with friends easialy
Already a Member?

Login below
Brighton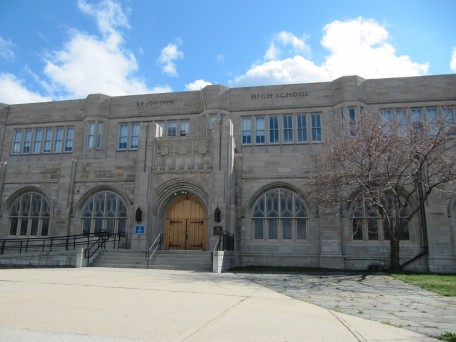 About Brighton
Multi-family homes and condos line the streets of this welcoming neighborhood, which is located in the northwest corner of Boston, on the shores of the Charles River. Many of Brighton's small businesses are located along Washington Street, which runs straight through the Center to Oak Square. The Brighton Center Main Streets Program has been actively attracting new businesses to the neighborhood, as well as offering grants for storefront renovations. St. Elizabeth's Hospital and the Franciscan Children's Hospital also call the neighborhood home. Families, young professionals and students are all lured to the area for its tranquil yet dynamic atmosphere.
The area has a total population of 51,118 people total. It is also a younger neighborhood with a median age of 30 in comparison to Boston's median age of 33. Almost half of the population (22,463), is in the age bracket of 20-29 years of age. The median income of residents is nearly equivalent to the median in Boston which is $53,979 and $54,578 respectively. It is a perfect match for those people who are young and looking for a new place to stay straight out of college and are starting to work and start a new life. The Allston-Brighton Civic Association and the Allston-Brighton Community Development Corporation are groups that represent and serve the residents.
Brighton Real Estate Pricing – 2018 Sold Condos
Average Sold Price:  $570,106
Average Price / SF:  $663
Average Days to Offer: 21
Click Here to explore the current listings in Brighton.
For more detail on Sold condos and homes for this neighborhood or any others, visit our Sold Properties page.
References:
Realtor.com Lifestyle and Demographics page
Property Data provided by MLS