×
Sign Up For These Benefits
Get most recent daily updates
Save your favorite listings in one place
Save your search criteria
Share listings with friends easialy
Already a Member?

Login below
Why Should You Work With a Realtor?
Why Should You Work With a Realtor?
July 11th, 2014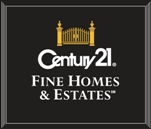 Previously, Century 21 Cityside blogged about the unprecedented home value growth that is being seen in the Boston area.  With the housing market heating up and pushing median prices to 30% above their pre-recession peaks, both buyers and sellers may contemplate forgoing the hiring of an agent and tackling the process themselves.  But the truth is, if you want to have the most rewarding experience while buying or selling a home, you should hire a Realtor, which brings us to a very important question- why should you work with a Realtor?
Throughout the real estate buying and selling process, there are many topics, rules, and regulations that the average consumer is not aware of.  By working with a Realtor, clients are exposed to top-class knowledge and information only offered by a Realtor.  According to Forbes, "An experienced real estate agent deals with the same contracts and conditions on a regular basis, and is familiar with which conditions should be used, when they can safely be removed and how to use the contract to protect you, whether you're buying or selling your home."  Having this "inside information" can be the difference between having your home stay on the market and finding your dream home.
Although it may be your first time buying or selling a home, you do not have to make the mistakes a first time buyer or seller might make. By hiring a Realtor, you will be walked through the entire process, allowing you to gain knowledge and experience in the real estate business.  Hiring a Realtor may also put more money in your pocket at the end of the transaction.  According to the National Association of Realtor's 2013 Profile of Home Buyers and Sellers, the average For Sale By Owner sales price was $174,900, compared to the average price for a home represented by an agent, $215,000- a difference of $40,100.
Looking to buy or sell a home in the Boston area?  Our experienced and knowledgeable agents can help you with all of your real estate needs.