×
Sign Up For These Benefits
Get most recent daily updates
Save your favorite listings in one place
Save your search criteria
Share listings with friends easialy
Already a Member?

Login below
Motor Mart Garage | Back Bay New Development
Motor Mart Garage | Back Bay New Development
December 6th, 2019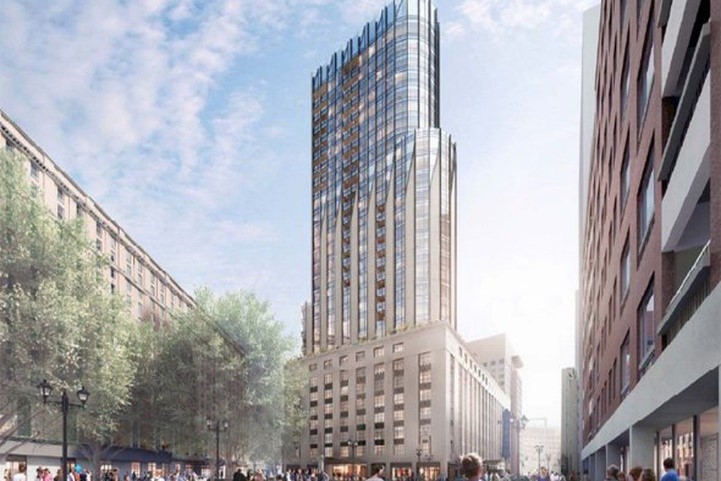 A new Back Bay Tower called the Motor Mart Garage is being redeveloped into a residential apartment building with 231 units "ranging in size from studios to three-bedroom units," and 672 parking spaces for residential and public usage. The Motor Mart Garage was officially approved by the BPDA on October 17, 2019. CIM Group and Boston Global Investors, the new owners, have proposed redeveloping the existing eight-story Motor Mart Garage at 201 Stuart St into a vibrant, mixed-use building by constructing new residential apartments and condos within a 20-story residential tower rising out of the existing building.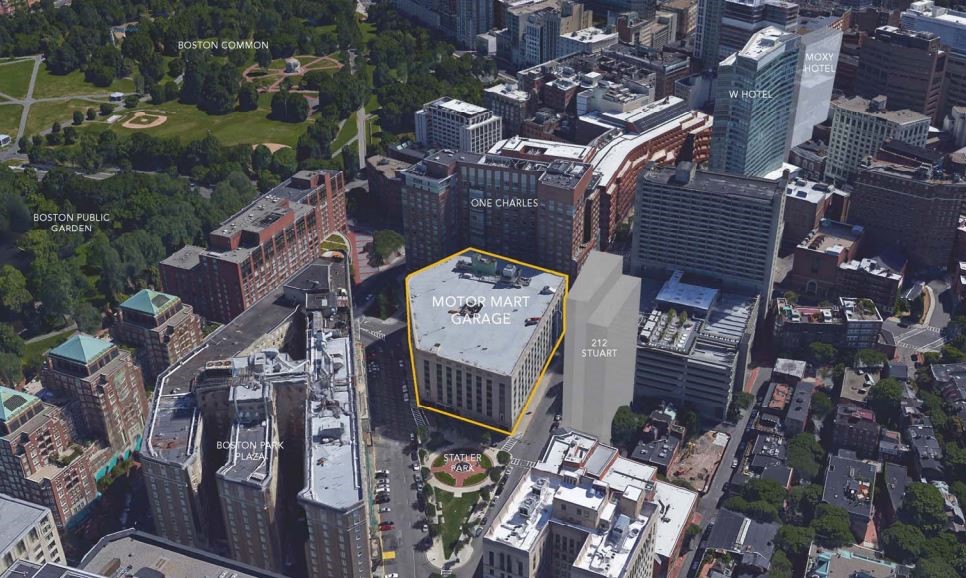 Bordering the Theatre District and overlooking the Boston Common, this Back Bay Tower would be near Midtown, South End, and Bay Village.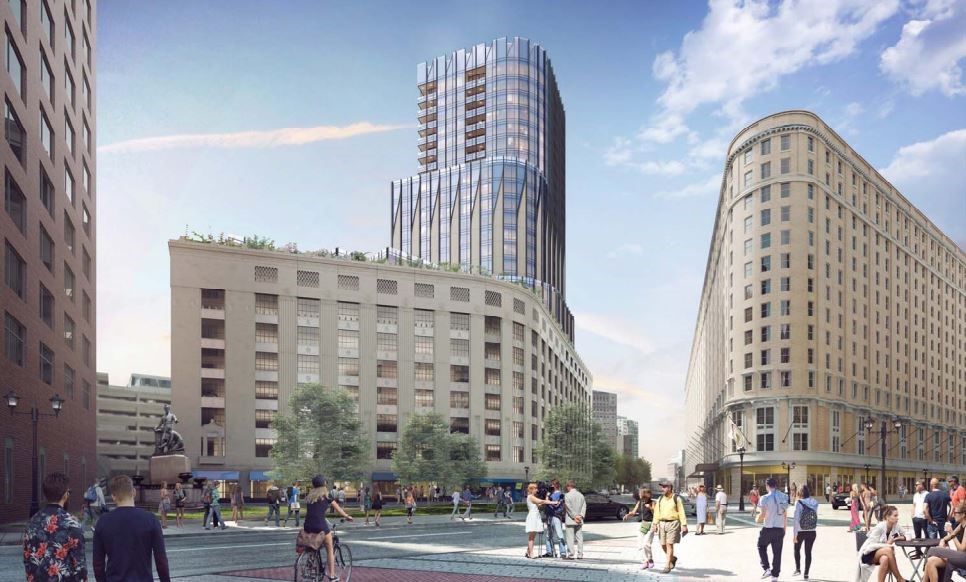 "The project's height was considered as a continuation of the high spine of Boston," the development team wrote in the Sept. 10, 2018 project notification form. "With the rhythmic and ornamental facade of the existing building, the design approach is to make a strong and immediate connection between the existing facade and the new tower." The residential tower will contain an outside pool, a ninth-floor "vegetated roof" and a fitness center. The plans would also add about 46,000 square feet of restaurant and retail space to the site.
The Motor Mart garage plans to fulfill Boston's Inclusionary Development Policy by creating "42 off-site income-restricted units at 288 Harrison Ave in Chinatown" BPDA reported.
CIM Group, a Los Angeles-based real estate investment firm, bought the garage in 2016 for $162.5 million. The Business Journal later reported on the firm's intent to pursue development options at the garage, and in March notified the city of its intent to develop a residential structure at the garage.
The expected beginning of construction will be in the second quarter of 2019.
For more information and other luxury condo buildings in the Back Bay, call 617-262-2600 or email Jordan.Bray@C21.com