×
Sign Up For These Benefits
Get most recent daily updates
Save your favorite listings in one place
Save your search criteria
Share listings with friends easialy
Already a Member?

Login below
The Essential Back Bay Seller's Guide | Boston
The Essential Back Bay Seller's Guide | Boston
June 12th, 2023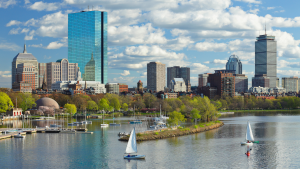 Preparing to sell your house in Boston's iconic Back Bay neighborhood? Before you put up that For Sale sign, here are some essential factors you should be aware of to help elevate your chances of a successful sale:
What's Happening In The Market:

It's important for you to understand the current real estate market conditions in Back Bay. This includes knowing the recent sales activity, average sale prices, and inventory levels in the area. Being knowledgeable about your area can help you price your home appropriately, depending on your goals and strategy.

The Price is Right:

Properly pricing a home is key for a successful sale. You should work with a real estate agent who has experience in the Back Bay market to determine the optimal listing price for your strategy. This all depends on how quickly you want to sell, and if your property type, size, and condition make it optimal for "on target" pricing, overpricing, or underpricing. For the right property, the latter can often lead to multiple bids and an overall higher price and better terms for the owner.

What's so Special about the Back Bay?

The Back Bay used to be part of the Boston Harbor and is sitting on filled land. It was designed and inhabited by some of the most wealthy Bostonians. Every block has a different feel and desirability depending on location, views, and access. Let's ask ourselves… What's the building's history? Does it have modern amenities? Does it have views? Parking? Pricing in the Back Bay is incredibly unique given the history, architectural charm, and lack of inventory, making it both an art and a science.

Picture Perfect Property:

You get one shot at a first impression with buyers, so preparing your home for sale is an essential, often time-consuming step. Real estate agents will assist in preparing your home for sale, offer contractor recommendations and manage small projects for you. The most important basic investments, in order, are:

Decluttering, preparing for work to be done, or simply planning to move out first

Refinishing Hardwood Floors

Painting

Repairs / Maintenance

Cleaning

Staging

Yard work and curb appeal

Find Your Agent:

Choosing the right real estate agent is important. You can interview a few agents and select the one you feel will do the best job for you based on your own criteria. We believe sellers should want someone they like working with, someone who has experience in the neighborhood, is with a trusted brand, and is knowledgeable and hardworking.

Make Your Property Standout:

You'll want a quality written Marketing Plan from your agent so you're sure to make a great first impression with buyers. This may include professional photography, virtual tours, video, and online and digital advertising. Almost 100% of qualified buyers see a home online before they decide to come visit an open house or schedule a showing.

Deal or No Deal:

You should be prepared for negotiations with potential buyers. Your real estate professional will be able to provide you with some guidance on how best to handle this process. Once an offer is accepted, the closing process involves several steps, including inspections, appraisals, title search, and plenty of paperwork. Utilizing a local conveyancing attorney during this phase will be critical for a smooth closing.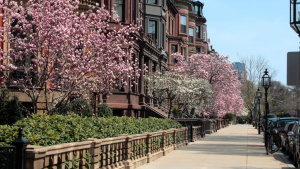 Selling a home in Back Bay requires planning, preparation, and attention to detail. By understanding the market, pricing appropriately, preparing your home, selecting the right professionals, and being knowledgeable about the process, you can increase your chances of a successful sale.