×
Sign Up For These Benefits
Get most recent daily updates
Save your favorite listings in one place
Save your search criteria
Share listings with friends easialy
Already a Member?

Login below
Clippership Wharf | East Boston Development
Clippership Wharf | East Boston Development
December 20th, 2019
Lendlease's Clippership Wharf is a new luxury mixed-use building in East Boston. This new housing project consists of four different buildings; Slip45, Slip65, 55 Lewis Street, and 15 Jacobbe Road. Slip45 will be an 114-unit condominium complex whereas it's counterpart Slip65 will be an 80-unit condominium complex. 55 Lewis St. is the 3rd building that will feature 75 leased residences and 15 Jacobbe Road will be the largest building with 209 apartments in total. Construction of Clippership Wharf began on April of 2016 and Slip65 opened on September 20th, 2019.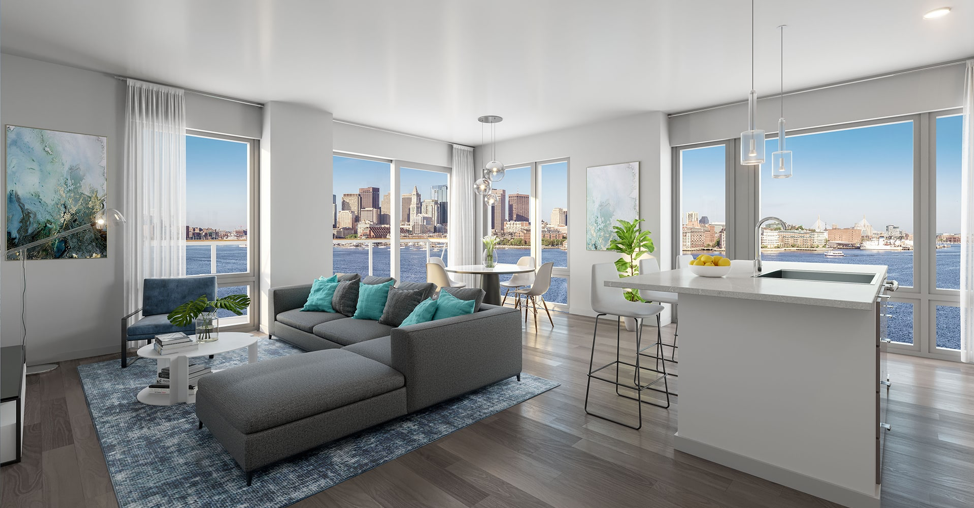 Apartments or Condos… You Get to Choose!
Clippership Wharf's Slip65 was the first building to go up for sale out of this 4-building project and it sold out in just under eight weeks. Currently, Slip45 has 3 types of residences on sale; studio condos with 1 bathroom are starting $550K+  for purchase, 1 bedroom with 1 bathroom is starting at $610K, and finally, a 2 bedroom 2 bathroom condominium is starting at $990K+. HOA or condominium fees vary depending on which condo you plan on purchasing; the fees start at $412+ per month. Clippership Wharfs Apartments have 4 types of residences; studio apartments are approximately $2,609, 1 bedroom apartments range from $2,849-$3,829, 2 bedroom apartments range from $3,644-$5,614, and 3 bedroom apartments range from $5,509 – $5,854.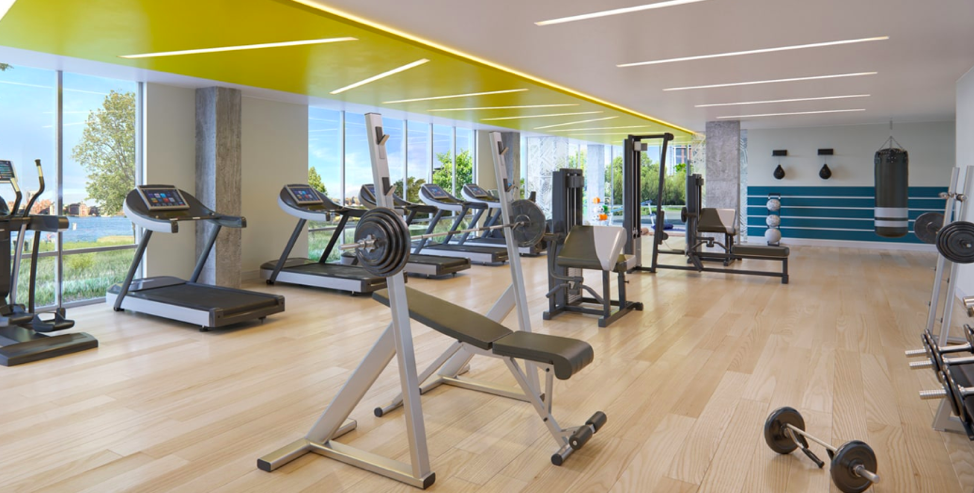 The Amenities Make It All Worth It
ClippershipWharf offers much more than just superb housing; the amenities of the building are what make this project an attraction to all condominium lovers. Here's a list of some of the most intriguing features:
-The location: the buildings are set right across the Boston Harbor and have a magnificent view of the waterfront along with the Downtown Boston Skyline.
-Leisure: Full access to Slip65's Fitness Center, Game Room, ClipArt Gallery, Sunrise AND Sunset Lounges. Slip45 has all you need for winding down and relaxing.
-24-hour concierge service as well as a Package Concierge System
-Transportation: The site is a 2-minute walk from the Blue Line MBTA Station Maverick, which can be used to access Logan Airport, Seaport, and Downtown Boston.
-Food: there is a multitude of restaurants surrounding Clippership Wharf such as D'Parma Restaurant, Cunard tavern, and Market Cafe.
-Finally, Pets are allowed with some restrictions.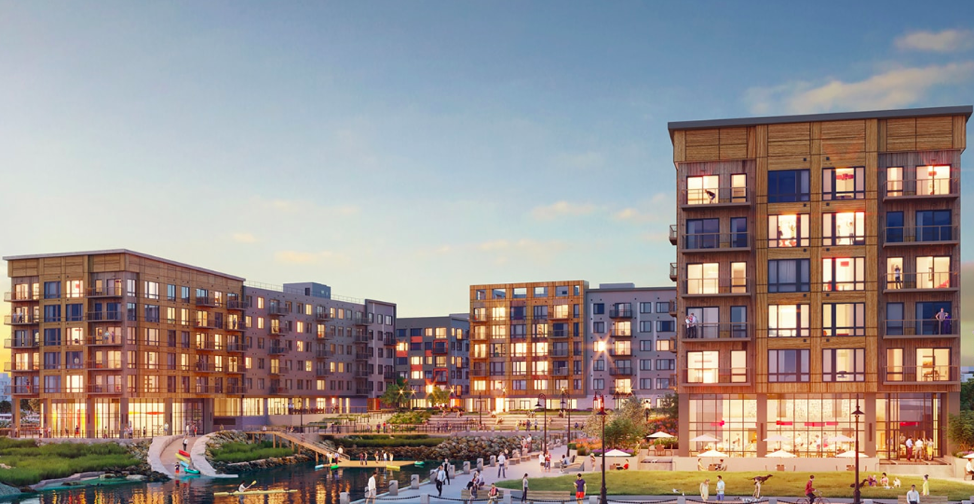 Retail & Affordable Housing
Clippership Wharf will be located on the East Boston waterfront overlooking Downtown Boston. The site will feature 300+ parking spaces for residents as well as over 30,000 sq. feet of retail space for a cafe and restaurant. Furthermore, Lendlease is partnering with Weeco's, an affordable housing developer, to renovate the Heritage Housing complex, a Boston Housing-Authority owned property in East Boston.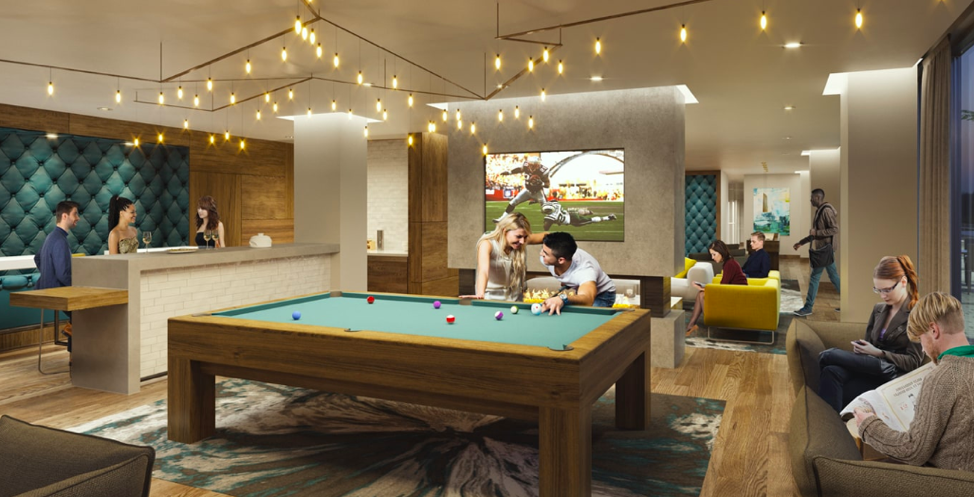 Clippership Wharf is a great luxury apartment site that has much to offer not only its residents but the city of Boston. If you have any questions or want to learn about how you can secure your spot at Clippership Wharf please call 617-262-2600 or email Jordan.Bray@C21.com
Resources:
https://www.bizjournals.com/boston/news/2018/10/19/tour-clippership-wharf-east-boston-s-newest-luxury.html
https://www.bldup.com/projects/clippership-wharf