×
Sign Up For These Benefits
Get most recent daily updates
Save your favorite listings in one place
Save your search criteria
Share listings with friends easialy
Already a Member?

Login below
Tallest Buildings in Boston
Tallest Buildings in Boston
December 30th, 2019
Boston has one of the most beautiful skylines this country has to offer. Boston's skyline was ranked 11th in the United States and it has 51 Skyscrapers that are at a height of at least 330 feet!  From buildings like the distinguished John Hancock to the new age Prudential Tower; there are many buildings that make up the Boston Skyline that we know of today. Here are the 5 tallest buildings in the city.
1. 200 Clarendon Street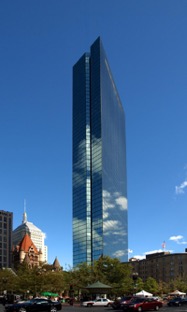 200 Clarendon, formerly known as the John Hancock Tower is the tallest building in Boston. It stands at 790 feet, contains 60 floors, and was built in the Back Bay area of Boston in 1976. The commercial building was formerly named the John Hancock Tower due to it being owned by John Hancock Financial.
2. Prudential Tower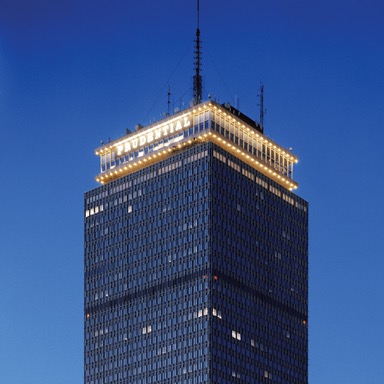 Known as the Pru; The Prudential Tower is one of the most prominent skyscrapers in the city. The Prudential Tower is the second tallest building in Boston standing at 750 feet and having 52 floors. Built in 1964 the Pru was originally the tallest building in the city until the John Hancock Tower was built. "The Pru" is located within the Back Bay area of Boston and is filled with a multitude of clothing boutiques, restaurants, and corporate offices.
3. One Dalton Street; Four Seasons Hotel & Private Residences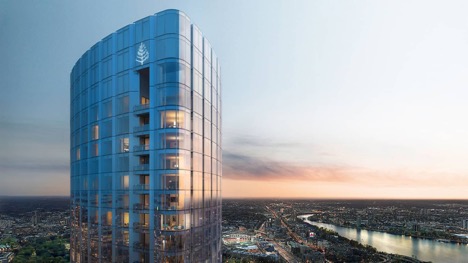 The Four Seasons Hotel is a world-renowned upscale hotel that made its landing in 2019. The famous hotel is a staggering 742 feet with 61 floors. It is Boston's tallest residential building and is located within the Back Bay area as well. The Four Seasons Hotel is known for its luxury approach towards private residences; this hotel experience includes a 24-hour multilingual concierge team, 24-hour in-room dining, and a residents-only private bar. The prices for these rooms range from $4,500- $65,000 for rentals and 1.2 million to 40 million for sales.
4. 111 Federal Street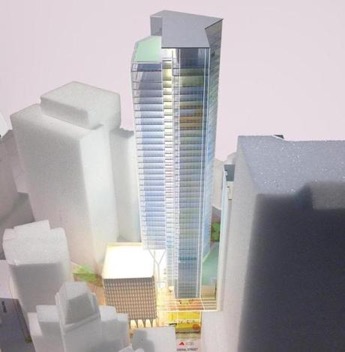 This project was first proposed in 2014 and if approved (approval pending) is slated to be the 4th tallest building in Boston. The new skyscraper will be dubbed 111 Federal Street and will be 740 feet. The plan for this building was resurrected by Steve Belkin and would be developed by Trans National Group if the new skyscraper is approved. 111 Federal Street will include a 300-room hotel, 150 condominiums, and other residences as well as retail space.
5. One Broomfield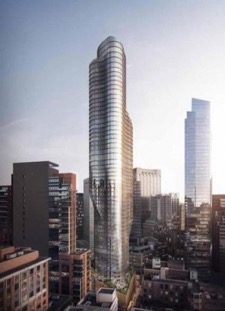 Next is the proposed mixed-use skyscraper that will be at One Bromfield Street. The building was proposed in 2016 and if approved will be the 5th tallest tower within Boston at 683 feet. One Bromfield Street will be a residential building that includes 300 apartments and 119 condominiums; 54 of these units will be considered affordable housing. Furthermore, there will be 30,000 square feet of rental space and over 200+ spots for an underground parking garage.
6. Winthrop Center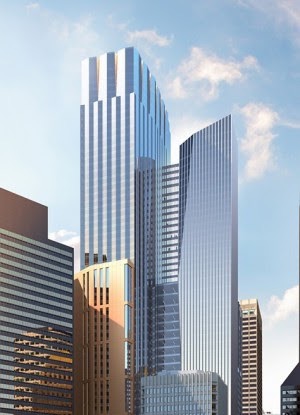 One of the most anticipated towers that is coming to the city is the Winthrop Center. This new residential tower located within the Financial District of Boston will stand at 691 feet tall and have 53 floors. The skyscraper is said to be completed by March 31st, 2022 and will include 387 condominiums as well as 700,000+ sq. feet of office space.
7. Millennium Tower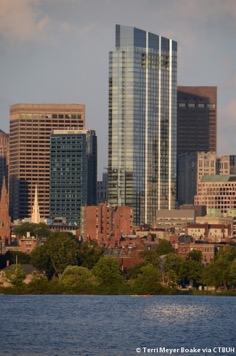 To round out this list we have the Millennium Tower. This skyscraper stands at a height of 685 feet and has 60 floors. Millennium Tower is a residential building that offers 442 luxury residential condominiums and is accompanied by the Burnham Building that offers retailers such as Caffe Nero, Roche Bros, and Primark.
These are 7 of the tallest buildings in Boston that make up our magnificent skyline. If you have any questions or want to learn about these towers please call 617-262-2600 or email Jordan.Bray@C21.com
Sources:
https://www.google.com/search?q=prudential+tower+boston&sxsrf=ACYBGNT8KE5qBBIk1nsRMhiqaKsWYmq57w:1576873769890&source=lnms&tbm=isch&sa=X&ved=2ahUKEwjmqKPHiMXmAhVhhuAKHdCAB70Q_AUoAXoECAwQAw&biw=1440&bih=772#imgrc=Imq2WTSTkpYzNM
https://en.wikipedia.org/wiki/John_Hancock_Tower
https://www.skyscrapercenter.com/city/boston
https://www.campionre.com/blog/posts/2018/01/11/what-will-be-the-tallest-buildings-on-boston-s-skyline-by-2020/
https://www.wikiwand.com/en/List_of_tallest_buildings_in_Boston
https://boston.curbed.com/maps/boston-tallest-buildings-towers
http://www.bostonluxuryresidential.com/luxury_buildings/four-seasons-tower-boston-new-construction
https://www.fourseasons.com/onedalton/accommodations/suites/back-bay-corner-suite/
https://boston.curbed.com/2014/9/25/10043154/ginormous-financial-district-tower-would-have-lots-of-company
https://www.emporis.com/buildings/1238639/111-federal-street-boston-ma-usa
https://www.skyscrapercenter.com/building/111-federal-street/17766
https://www.campionre.com/luxury_buildings/four-seasons-hotel-and-private-residences/
http://www.bldup.com/projects/midwood-investment-development-downtown-crossing-project